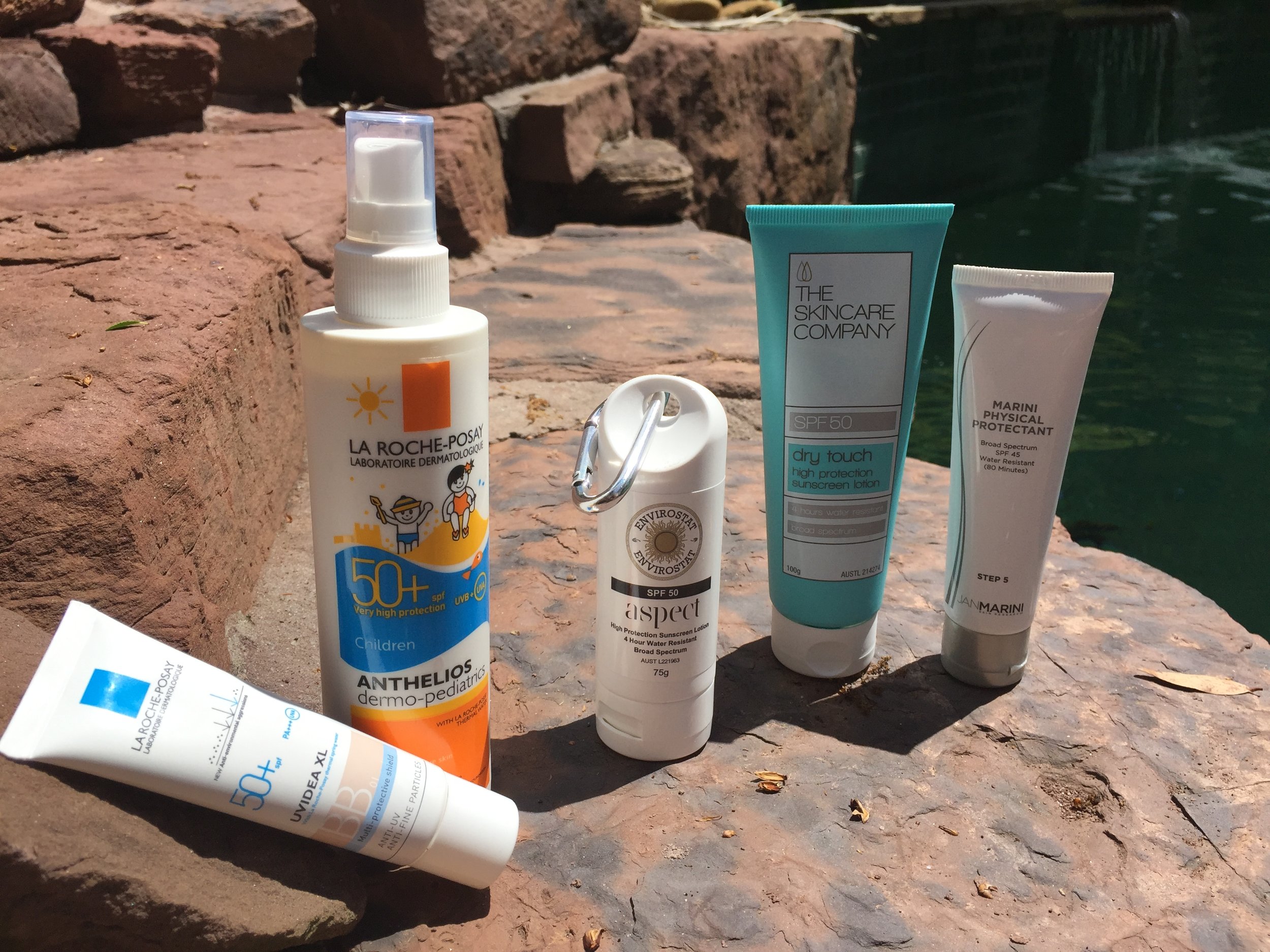 is a must if hanging poolside...and even then the word 'poolside' makes us nervous.
Even though we consider sunscreen the MOST important skincare product, most people don't, choosing to dump it from their everyday skincare routine.
The thing with high SPF sunscreen is that although they all serve the same very important purpose...protecting your skin from:
Each of them is an individual bringing with them benefits which may or may not work for you.
At DIV we understand that the feeling on your face has to be right, so we stock approximately 20 different high SPF sunscreens to make sure we've got you covered.
Ready to dip your toes in?
but don't know which SPF is right for you?
Take our free online Script Skincare test to correctly diagnose you skin and receive personalised product matches.
2. Come in & try our testers
You can also chat to our team.
3. Book a complementary in-clinic skincare consult
And have Alani our skincare expert chat you through your options.
Ask us a question or book us an appointment